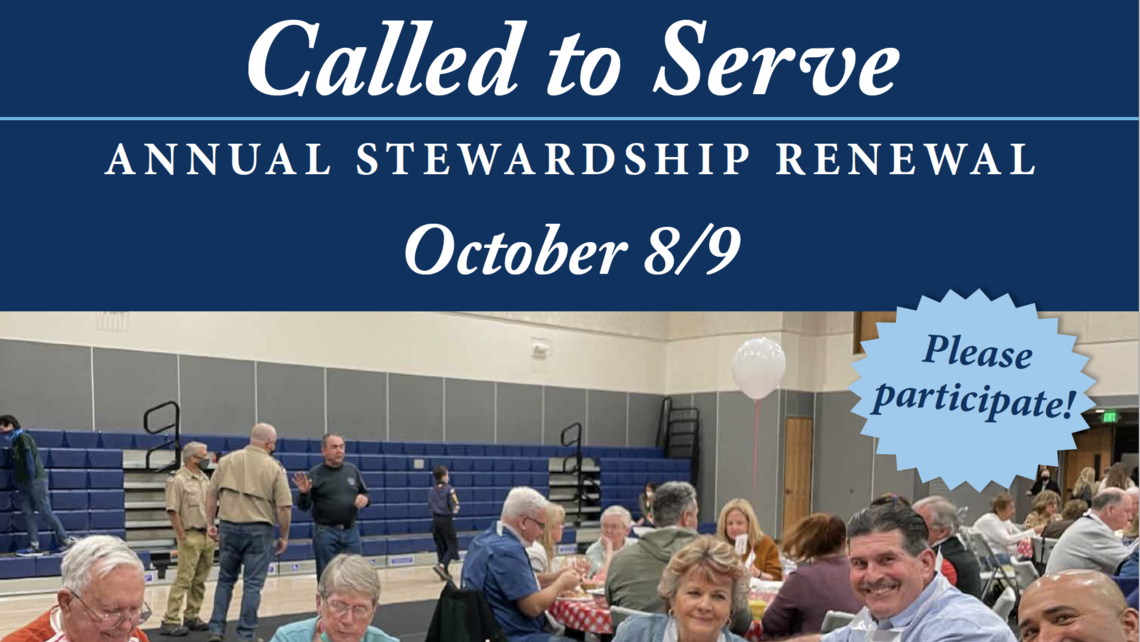 This weekend, October 8/9, is our Commitment Weekend — a time when all parishioners are invited to grow in their faith by making commitments to God and our parish.  God continues to bless us each day.  His gifts never stop being poured out!  How can we respond in gratitude for His constant love and generosity?  By giving Him our hearts.  God is calling each of us to participate in His glorious plan.  But we have to open our hearts and listen to what He is asking of us.  How is God calling you to give of your time, talent and treasure right now?  Pray about it, then make firm commitments to Him by filling out and returning your commitment card.
Please bring your completed commitment card to Mass the weekend of October 8/9. If you are not able to come to Mass this weekend, simply mail your card to the parish office, or fill one out online by clicking the button below. If you want more information about the renewal and our parish ministries, please click the button with the renewal and ministry handbook.
Thank you for being a faithful steward of God's gifts. God bless you!
Online Commitment Card   Stewardship Renewal and Ministry Handbook