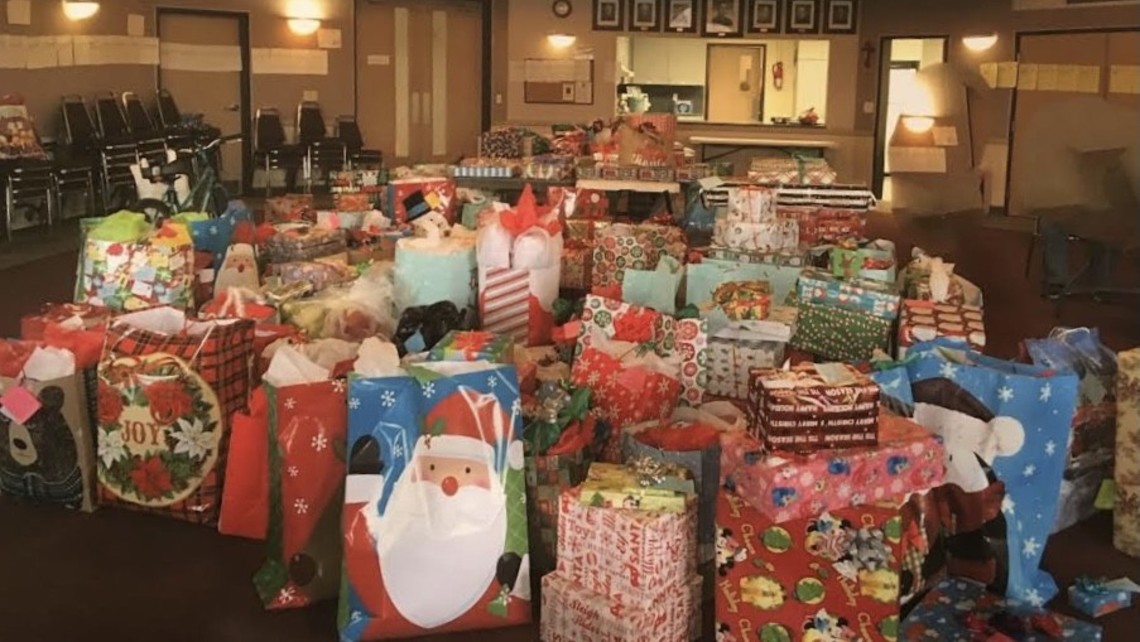 We are continuing our beloved Giving Tree tradition here at OLA this year, thanks to the efforts of the Pastoral Council and St. Vincent de Paul, with the advice and assistance of our former FLAME group who coordinated the Giving Tree ministry for many years.  Instead of a physical tree in the church, our "gift tags" for families are online.  Click HERE to sign up for a family!
We have many families in need within our parish boundries.  Our suggestion is that someone adopt an entire family – OR a few people can share in that.  We will need one primary contact person to sign up for each family.  To sign up, you will be prompted to create a Flocknote account or log in to your existing Flocknote account.  Once you sign up, clothing sizes and suggested gifts for the family you selected will be emailed to you within 24-48 hours.
If you prefer to donate money or gift cards instead of signing up for a family, that would also be greatly appreciated.  The donations will help us purchase gifts for families that no one signs up for or will be used to supplement family gifts as needed.  We have volunteer shoppers that will purchase gifts for families with your monetary donations.  Please make checks out to OLA and in the memo line write 2020 OLA Giving Tree.  Checks and gift cards can be mailed to the parish office or dropped off.  Please put them in an envelope and indicate that they are for the 2020 OLA Giving Tree.  Parish office mailing address: 5057 Cottage Way, Carmichael, CA 95608.  Receipts for your donations are available upon request.
ALL gifts, monetary donations, and gift cards are due back by December 7th or before.  More information regarding drop off of gifts, gift cards, and monetary donations will be communicated soon. 
If you have any additional questions or need help signing up for a family, please email Casey Oliver at worship@olaparish.net. 
Thank you for your generosity!