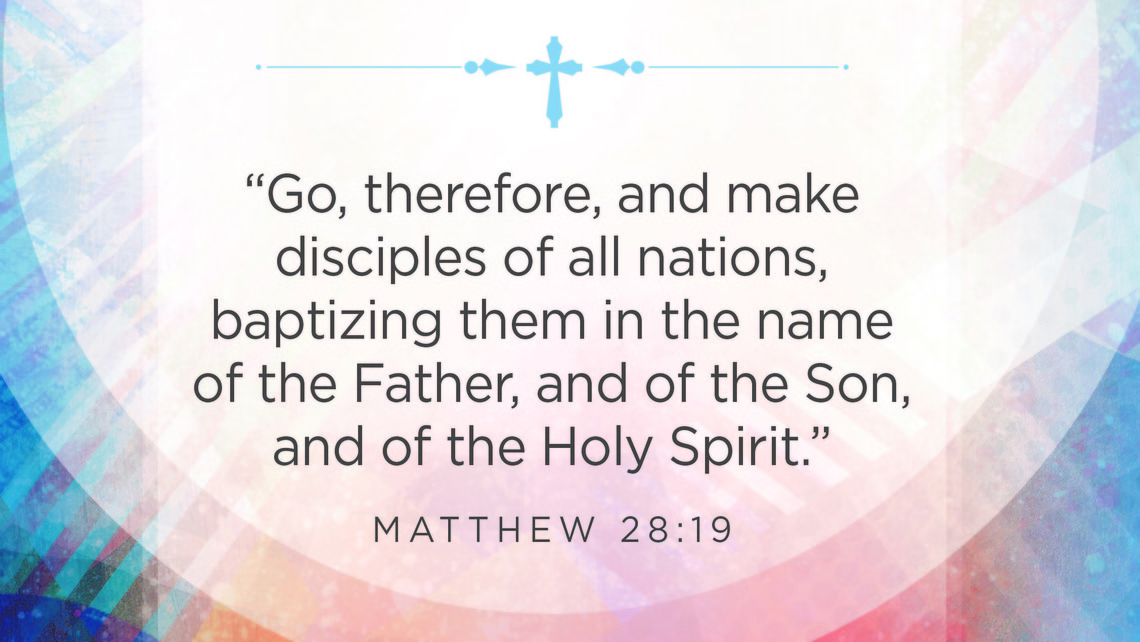 May 24, 2020, at 10:00 am
You are invited to celebrate the Ascension of the Lord with us at OLA from the comfort of your own home!  We apologize again for our technical difficulties last week, and the sound issue has been resolved.  The Live Stream for the Ascension of the Lord will begin at approximately 9:50 am with the music prelude.  On this Memorial Day weekend, we will remember the men and women who have died while serving in the military as we sing America the Beautiful before Mass.  Mass will begin at approximately 10:00 am.  The video will be archived on our parish YouTube channel so you can watch it at any time.  Smart TVs, Apple TV, Roku, ChromeCast, and FireStick all have YouTube apps, so you can watch Mass directly on your TV.  Click HERE to watch the Mass on our parish YouTube channel.  (Please note, this Mass is closed to the public.)   
Participate in the prayers, responses, readings, and music for today's Mass by downloading the worship aide.  You can simply view it on your phone or tablet, or you can print it out if you choose.  Click HERE to download the worship aide.
If you don't want to use the worship aide, you may use the following additional resources to facilitate your participation in the Mass from home.
Liturgy of the Word
Liturgy of the Eucharist

Presentation of the Gifts:  Link to parish donate page for information on how to give if you are able.
Act of Spiritual Communion:  My Jesus, I believe that You are present in the Most Holy Sacrament.  I love You above all things, and I desire to receive You into my soul.  Since I cannot at this moment receive You sacramentally, come at least spiritually into my heart. I embrace You as if You were already there and unite myself wholly to You. Never permit me to be separated from You.  Amen.