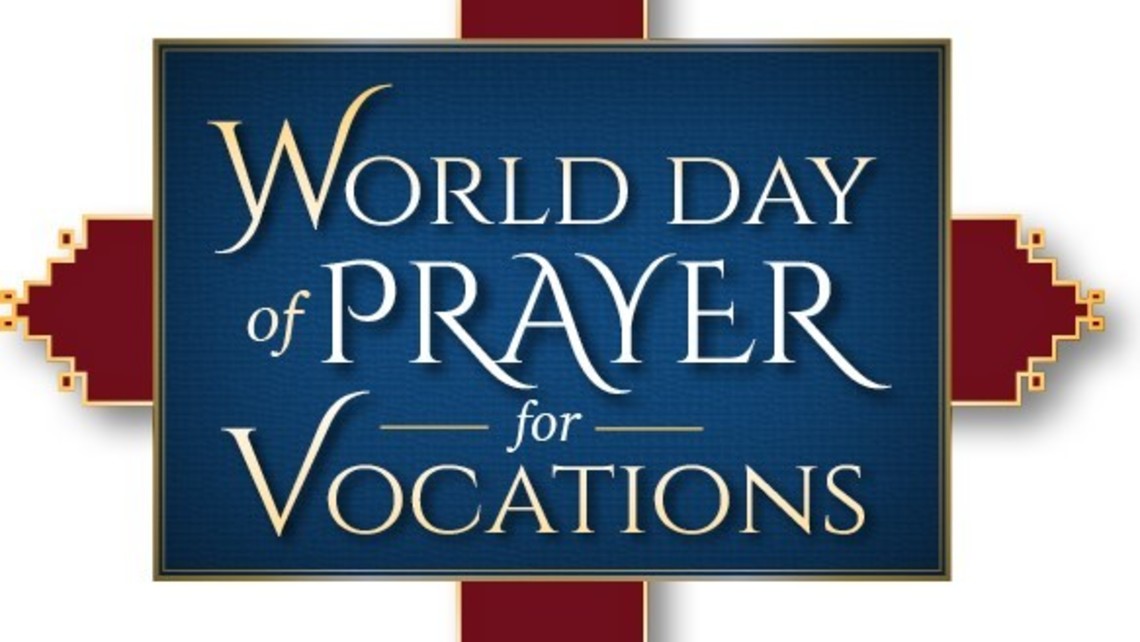 Will you join us on May 12 for a special Holy Hour? The 59th Anniversary of the World Day of Prayer for Vocations will be observed around the world on Sunday, May 8, 2022, also known as "Good Shepherd Sunday." The purpose of this day in our rich Catholic faith is to publicly fulfill the Lord's instruction to, "Pray the Lord of the harvest to send laborers into his harvest" (Mt 9:38; Lk 10:2).  While appreciating all vocations, the Church concentrates its focus on this day on vocations to the ordained ministries (priesthood and diaconate), consecrated life in all its forms (male and female religious life, societies of apostolic life, consecrated virginity), secular institutes in their diversity of services and membership, and to the missionary life. 
To support this, we will be holding a special Holy Hour for World Day of Prayer for Vocations on May 12 from 6:00 pm - 7:00 pm in the church (also live streamed). Please pray young men and women hear and respond generously to the Lord's call to the priesthood, diaconate, religious life, societies of apostolic life or secular institutes. More information can be found on the United State Conference of Catholic Bishops website. 
Interested in helping promote or pray for Vocations? Please contact Dcn. Paul and Sharon Friedrich at 916.481.5115 or via email at deaconpaul@olaparish.net. We pray you receive the many blessings of the Easter Season and that you too respond generously to the Gospel message of God's love.  We ask this through Christ our Lord. Amen!